G'LOVE, the community's vision of love
G'LOVE is the pastoral vision of SaRang Church to make one person a wholesome disciple of Jesus and to serve the people and the nations.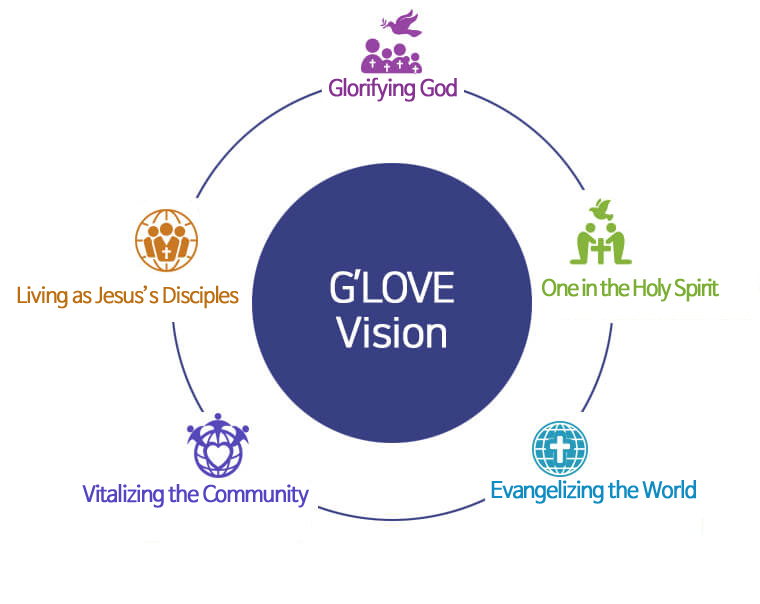 A church is of all the saints' behaviors of who they are and what they do. What kinds of saints do SaRang Church has brought up? She brings up passionate people with the God's love (G'LOVE) who choose not the tree of knowledge but the tree of life. Who are those who choose the tree of life? They are not the ones who do not claim the knowledge that arise the discrimination and who make relationship and grow in the relationship. They are the believers who are broad-minded and have the heart of shepherd. The each capital letter of G'LOVE expresses the character of disciples of SaRang Church.